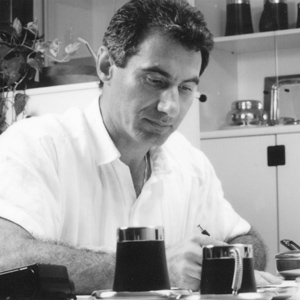 Born in Lumezzane in 1945.
He joined at a very early age the family company, where he acquired a thorough knowledge of materials and production processes.
He has designed the majority of the items made by Serafino Zani, and he is currently in charge of the planning and development department.
He contributed conclusively to the definitive establishment of Serafino Zani as a leader among the Italian producers of steel items for the table and the kitchen.
Within the framework of Serafino Zani Research and Study centre, he is head of the "Serafino Zani astronomical observatory" set up by the family on San Bernardo hill in Lumezzane.
Awards
1985 Design Plus, Frankfurt Fair – saucepans Solaris line.
1989 Design Plus, Frankfurt Fair – omelette-pan Karen line.