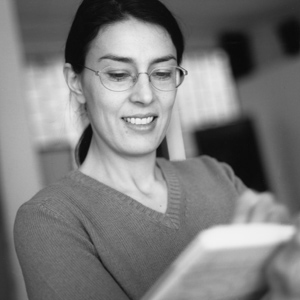 Born in Tel Aviv in 1962. She received her degree in industrial design from Jerusalem's Bezalel Academy.
She moved to Milan in 1988, where she collaborates with Studio King Miranda and then with arch. Andrea Branzi, maturing extensive professional abilities. In 1994 she set up her own practice, collaborating with relevant companies in the furniture and tableware field, such as Alias, Covo, Molteni, Serafino Zani, Ycami, Zanotta.
She has conducted courses and workshops at Domus Academy, Milan and Bezalel Academy, Jerusalem.
In 1995 she participated in a research group with Centro Ricerche Domus Academy, for "Agronica", a theoretical project about weak urbanization models for Philips Corporation.
Since 2008, furthering her design activities, she practices visual communication design, graphic design and design management.
Her design method concerning technical qualities of the material and manual exploration can be perceived in her projects. Some of them are exposed to the Fukui Design Center in Japan. He has also participated in various group exhibitions and his works have been published in magazines and books such as "Abitare", "Interni" and "The International Design Yearbook."